ArtShowInfo.ca
Sarah Palmer Show
A Different Kind of Love
Sarah Palmer will be showing her art at the John M. Parrott Gallery in Bellevile, Ontario, in 2024. Check back for details of Sarah's show and other shows of note on artshowinfo.ca.
Art Ignotum recommends the following eastern Ontario galleries:
---
The O'Connor Gallery in Gananoque has some beautiful and challenging art works at reasonable prices.
---
The Sivarulrasa Gallery in Almonte, near Ottawa, is a destination gallery.  Spend a few hours enjoying a wide variety of art works and talking to the knowledgeable and enthusiastic staff.  Good restaurants, lovely walks and lots to see in Almonte.
---
The Melt and Maison Galleries near Picton could not be more different.  Melt is nature and Maison Depoivre is big city.  Visit these two galleries when you come to Price Edward County.
---
The John M. Parrott Gallery is the cornerstone of the flourishing art scene in downtown Belleville.  Visit the Parrott and the many other downtown galleries and enjoy lunch or dinner at one of the fine downtown restaurants.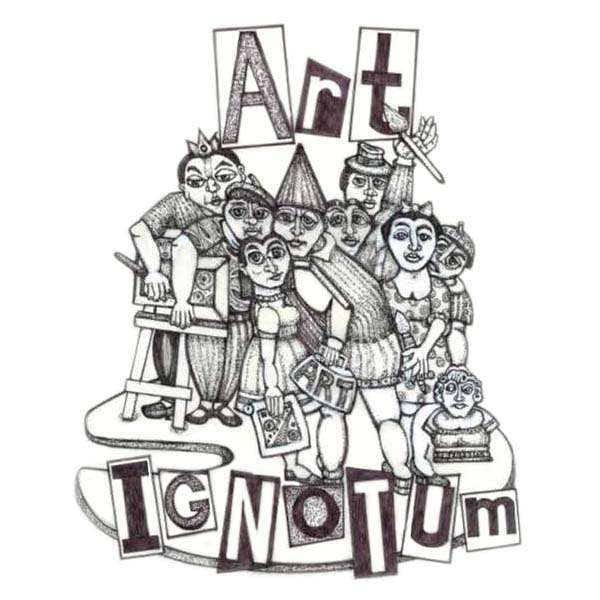 Art Ignotum promotes artists who create challenging art.
Ignotum is the neuter form of the Latin adjective ignotus which means unknown, strange, unacquainted with.
We are a not-for-profit collaboration that promotes challenging artists and their art.
We believe that art can be more than something "nice" to hang on your wall.   Art should excite us with new ideas and feelings.