Giclees are high quality reproductions of paintings and drawings.  Giclee is pronounced GEE-klay or Zhee-klay.
The giclee process begins with a high-resolution digital photograph of a painting or drawing taken under polarized light and colour-matched to the artist's specifications.  The photograph is printed on canvas or paper using a specialized ink-jet printer and archival quality ink.  The canvas is usually an acid free, lignin free, heavyweight cotton-poly blend with a semi-gloss satin surface with a bright white point, an exceptionally high Dmax (deepest black), and a wide colour gamut.  The paper is usually a 310 gram, 50% cotton-50% cellulose mould-made paper with a matte texture.
Giclees are typically sold at about one-third the price of the original painting or drawing.  Giclees can also be made in sizes larger or smaller than the original and priced accordingly.
Here are some examples of the pricing of giclees of a Sarah Palmer painting titled Duo.  The 30"Hx24"W framed original was priced at $3,000.  The paper version of the giclee is priced at $850.  Other options are shown below.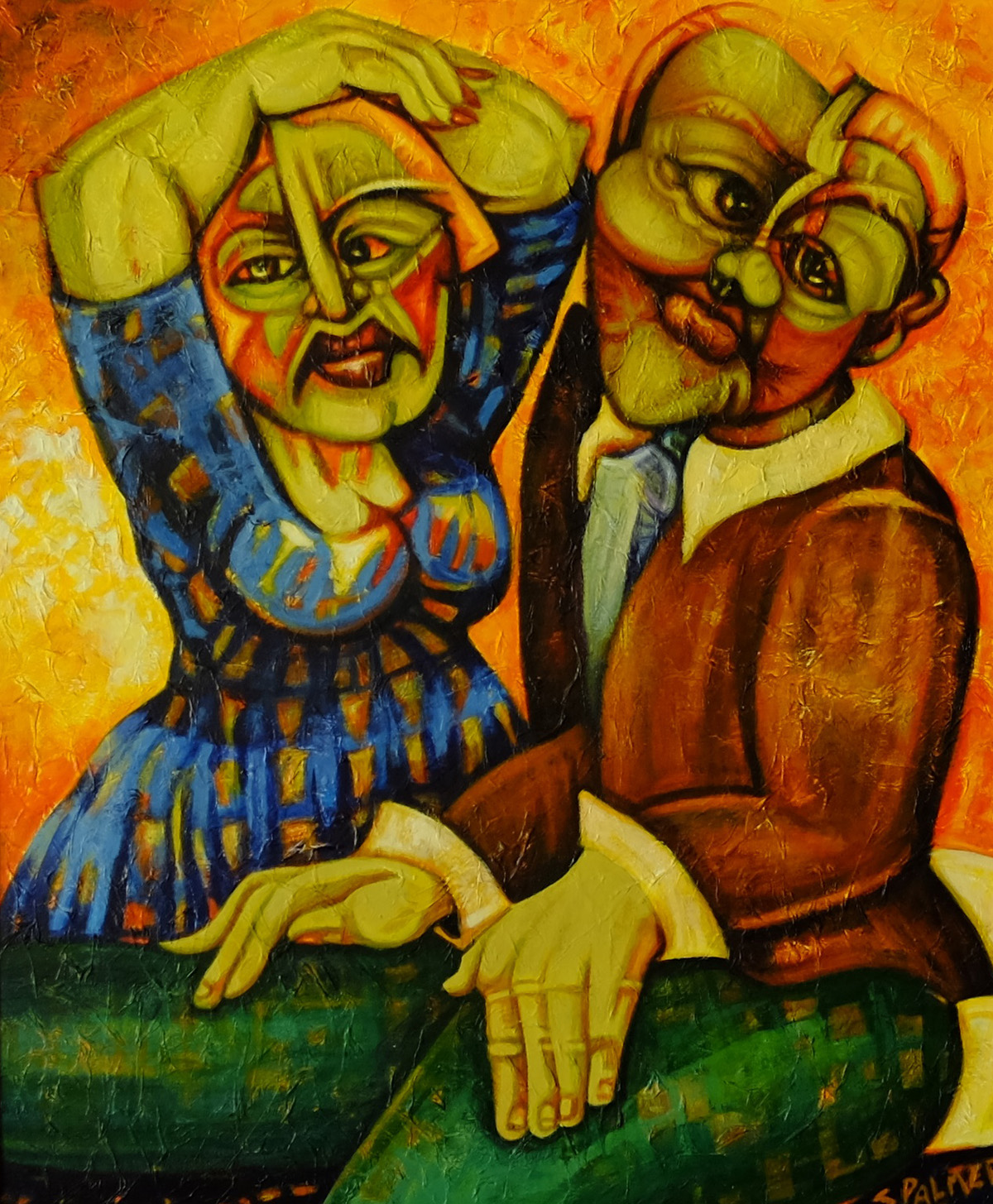 24"x18" stretched canvas giclee $960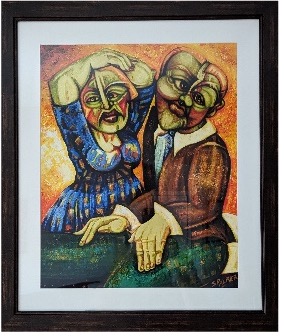 25"x21" framed paper giclee $1,150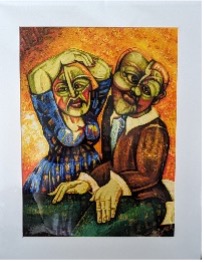 15"x11" paper giclee with mat, backing, and art bag $230